Custom made curtains, blinds, cushions, lamps & lampshades.  For Wellingtonians, we take care of the whole process for you. From the consultation, so you can get the right fabric, through to measuring and installing the curtains and blinds.
Here's how we work:
Choose your Fabric
Get an Estimate or we offer in-home consultations
Book a Measure and assessment
Choose your Insulating and washable linings
Choose your Custom made Curtain rods and tracks
We will provide you with your Detailed Quote
We will use our Professional Makers to make your job
We will book in our Professional installer to hang your job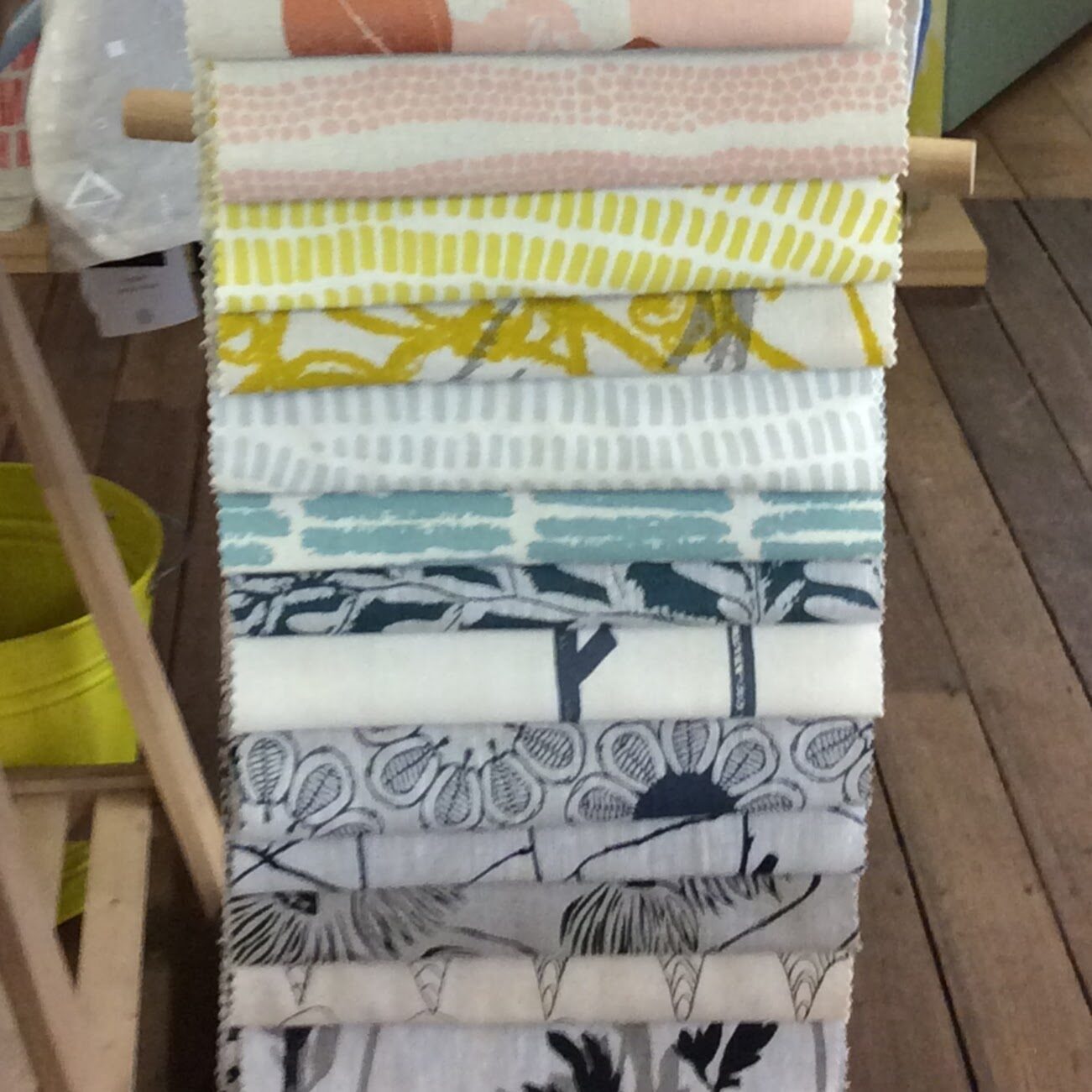 If you are in Wellington as a starting point, you can visit our shop and browse through our range of organic and natural fabrics. Or you can have a look at our online range. If you bring in your measurements we can also provide an estimate.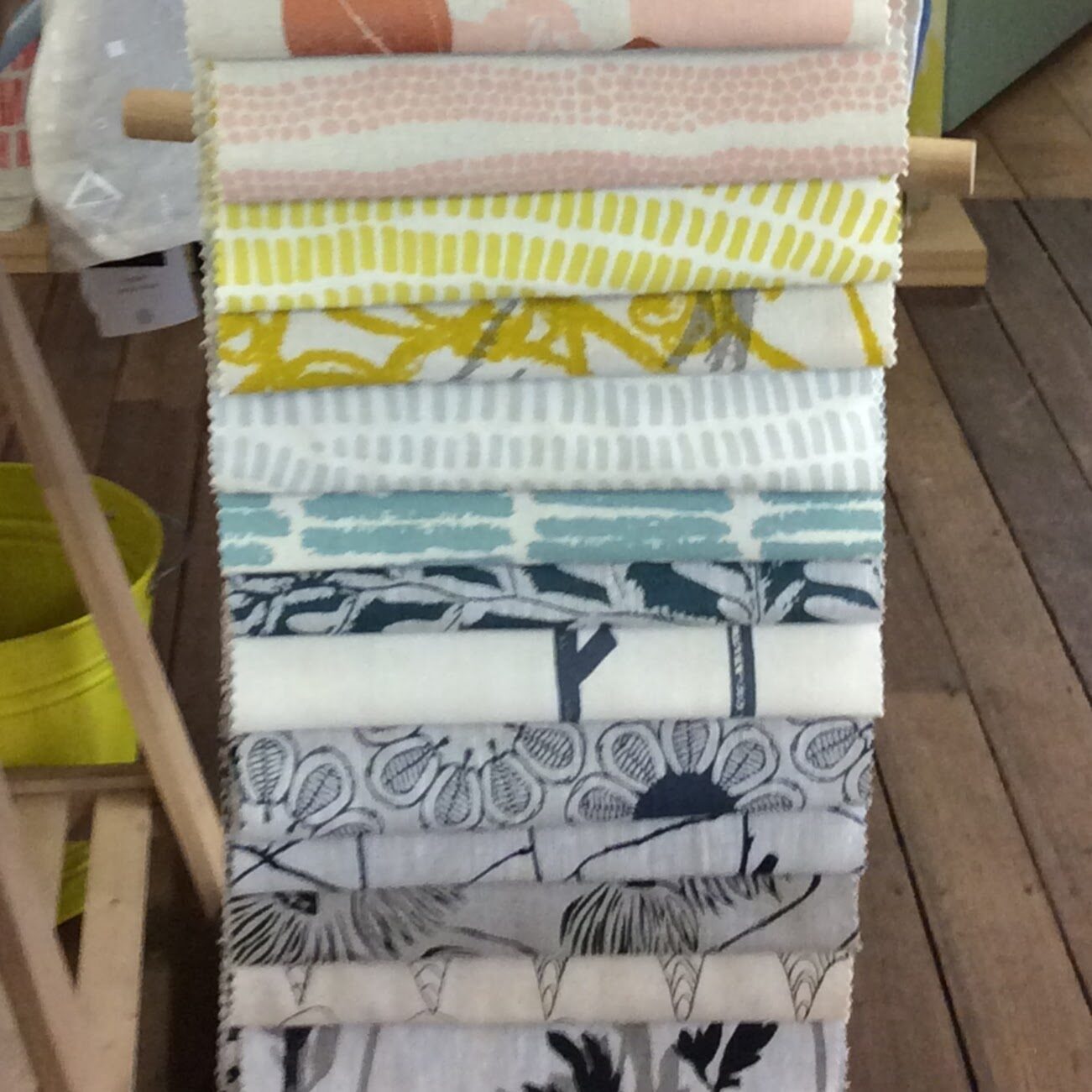 If you are looking for custom made curtains, then cost wise you can't compare them to any ready made curtains you may have bought in the past.  Custom made curtains and blinds can cost anything from $400 per window up to $5000.  This is completely dependent on what kind of look you want, what your window requires and your budget.
Email us some photos of your windows and some measurements and email them through.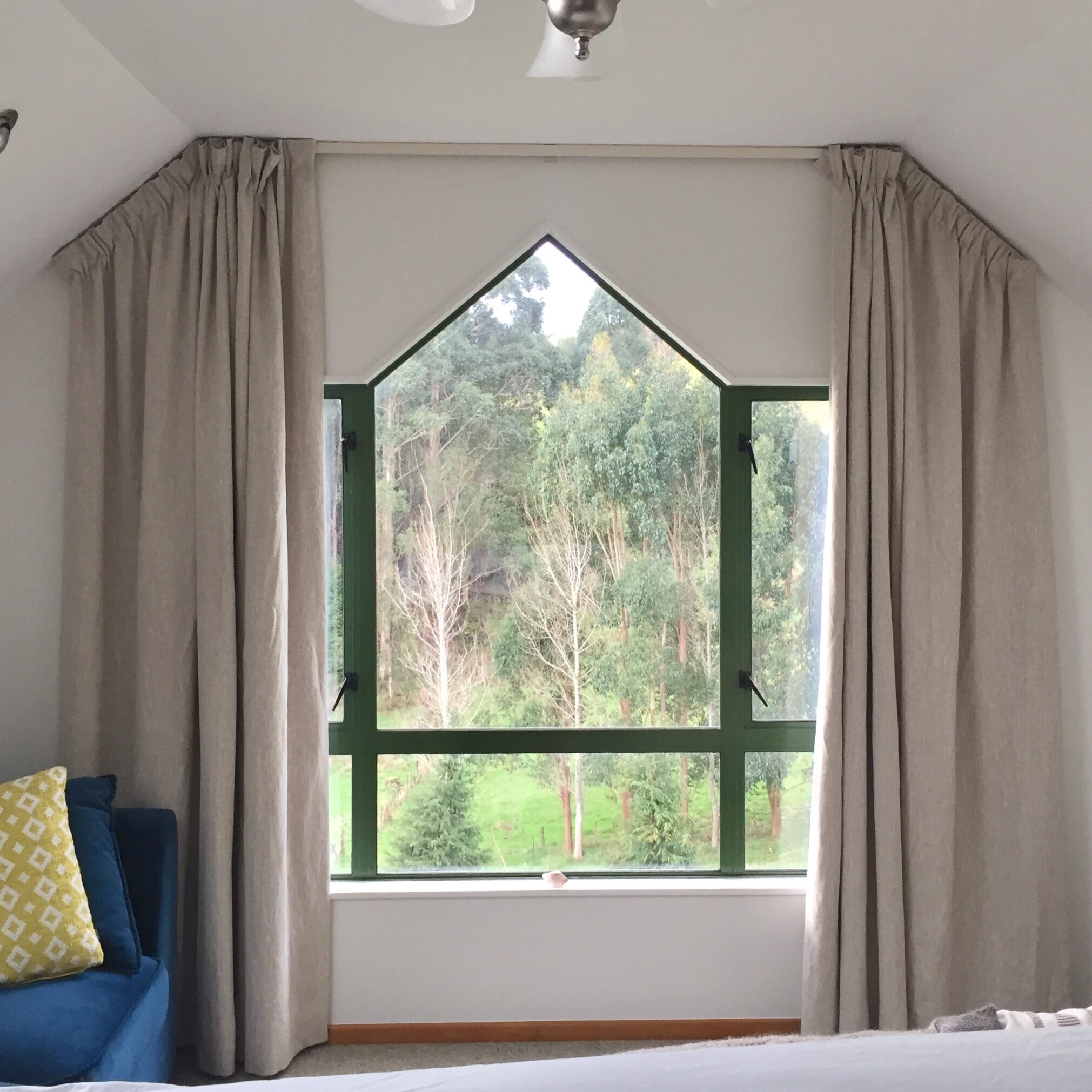 Are you not sure where to start? Do you need some help choosing fabrics to go with your existing decor? Do you need help choosing paint and flooring? Do you just need help measuring your windows?
We can assess precisely where the curtains and blinds will be installed, or what might best suit your window.
Get our expert advice, by booking a 1 hour consultation with us for $95 in your home, payable in advance.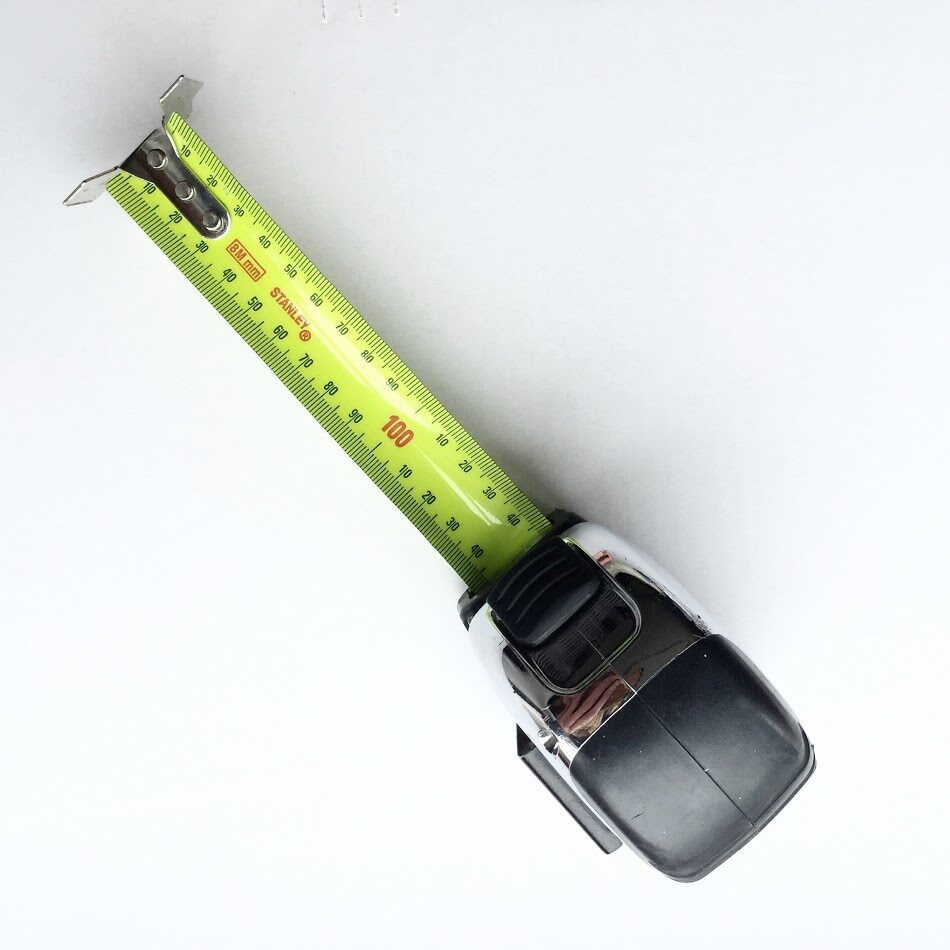 There is no such thing as a standard window.  New Zealand has such a variation of house stocks, and given we are a nation of DIYers and renovators, things such as windows mean that even those are custom made to order.
We will take into account the walls surrounding the window and other windows in the room.  They need to all work as a whole visually as well as practically.  At Verdant we like to follow form and function rule!
We never make short curtains. There are two reasons for this.  Insulation & Looks.    Making short curtains, means any insulating you were trying to achieve, is lost as warm air will rise up and underneath the curtains and out the window. Simarly, cold air from outside will drop down and into your room.
We will measure twice and cut once!  We generally do a measure at the first consultation to give you an idea of how much the whole project will cost.  Once you have accepted the quote and paid a deposit, we will come and do a more precise measure to ensure we get the perfect fit.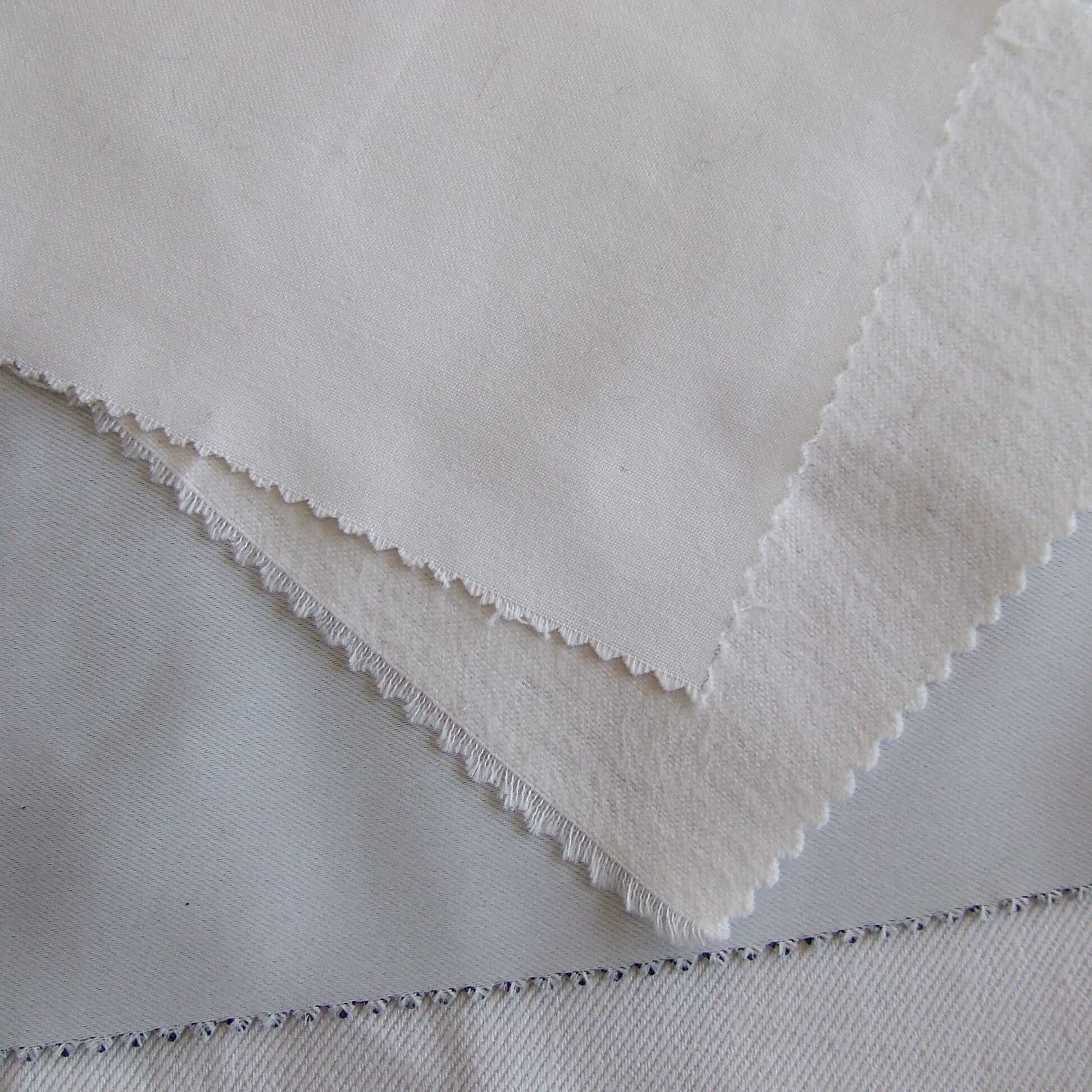 Curtains and blinds are double lined for insulation.  We use a backing layer to protect the main fabric from the sun and an interlining for insulation.
The back lining sits on the back nearest your window.  We have two options, a woven dim-out lining that is actually washable, and doesn't have to be dry-cleaned.  This option provides warmth, dims out light from street lamps and full moon. It is perfect for baby's rooms if you need them to sleep during the day.  It protects the facing fabric from the sunlight, and in our experience it should not grow any  mould or mildew.
The second lining we use is a hemp lining.  If you like to wake up to the sunrise, and don't need a dimout for living areas, this lining is the perfect natural alternative.  Hemp is naturally UV resistant so will protect the facing fabric from sunlight, will provide some insulation, and is naturally mould and mildew resistant.
If you only have single glazing it is highly recommended you use a second layer of lining called Interlining. We use a thick unbleached Cotton Bumf.  This is because it is breathable, unlike its synthetic cousin, which means it won't add to your mould problems.    Even if you already have double glazing, adding this extra layer of insulation will still be beneficial to your energy bills.
5. Custom made curtain rods and tracks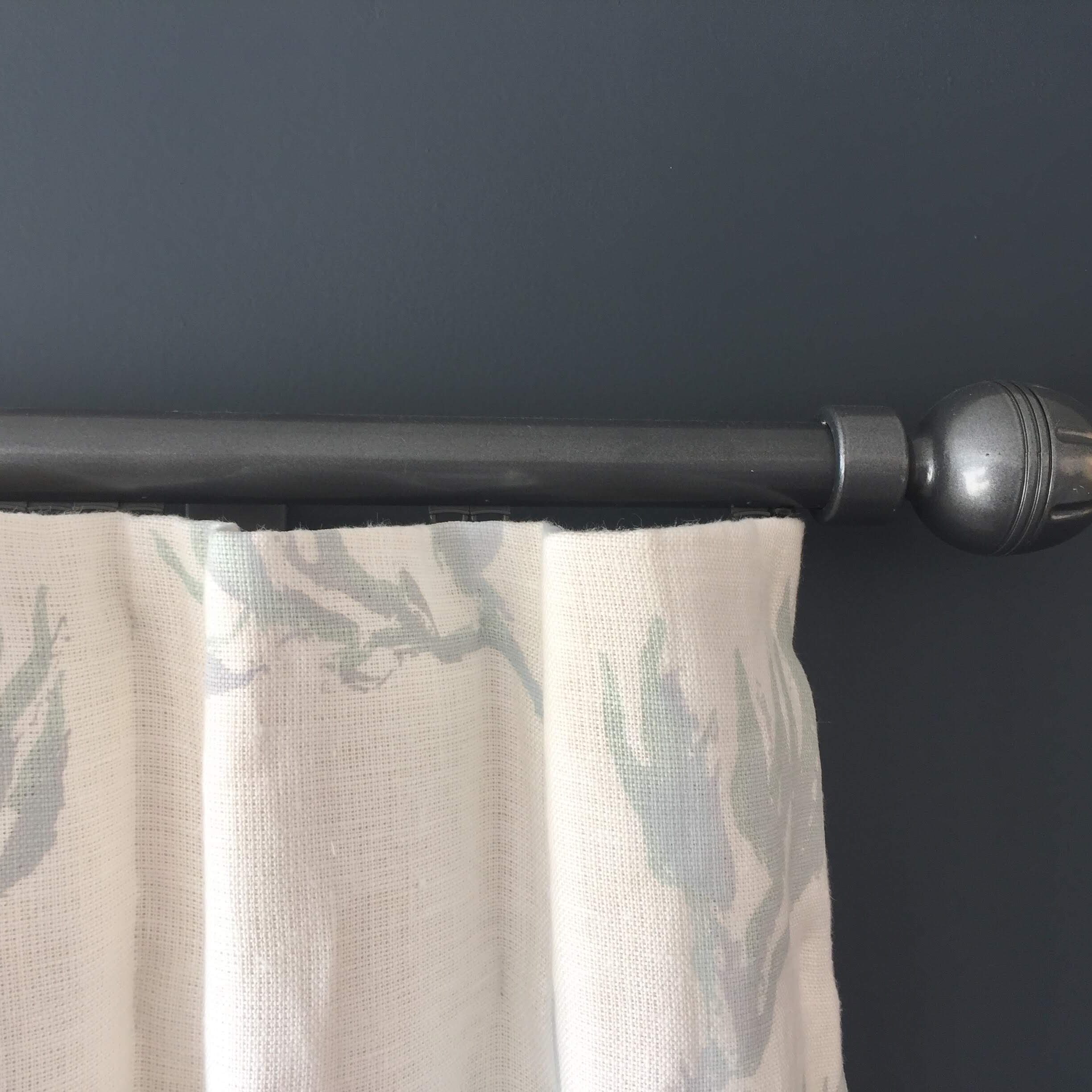 Custom made tracks are especially important if you have a bay or curved window.  Flexible ready-made tracks available for bay or curved window do not have the strength to hold up heavy interlined curtains.  The brackets are often flimsy and the track often falls out of the brackets.  The track often leaves large gaps above the curtains so warm air goes out and cold air makes its way in. So we make the curtain tracks to fit your specific windows.
For straight windows, it might be possible to use what you already have, but we can assess this on site.  Sometimes they might just need moving up slightly. Often however, ready-made tracks and rods are never quite the right size to allow the curtains to be pulled back right off the window, so you can get maximum light in the room.  We have track and rod options available depending on what suits your windows and budget.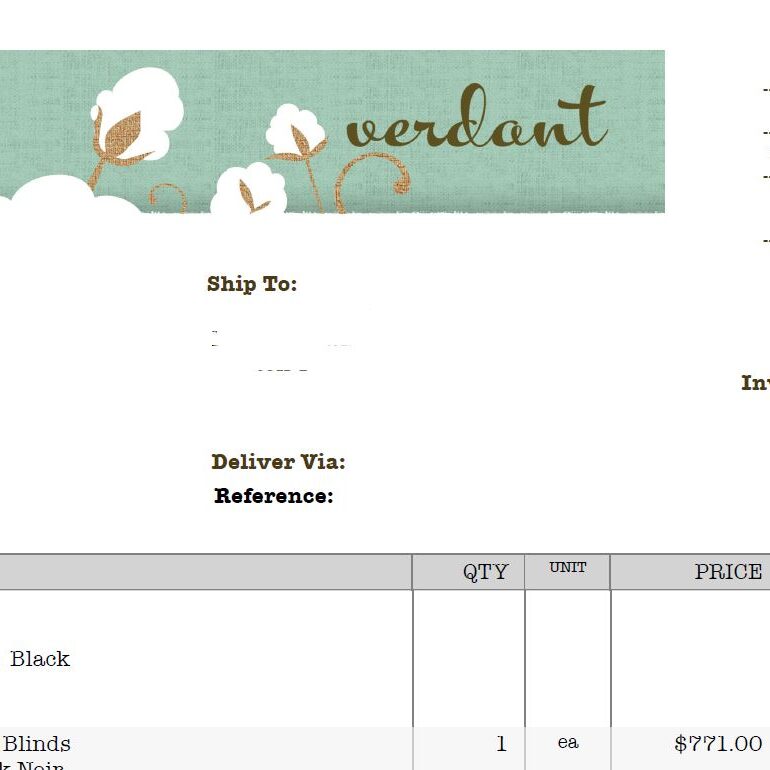 Our quotes are detailed with all the components involved, so you can see exactly what you are paying for.  The fabric, making charges, curtain rods and installation charges are all separated out.  This is often helpful if on a budget, as we can see what things can be adjusted to save money.
Professional curtain makers
We use a local professional workroom to make our curtains.  They have over 20 years experience in the industry.  We use them because they are understand our desire for sustainability in the industry, we get a good quality result and they have a proper factory rather than being run out of someone's garage.
Professional Installation
Our professional installer has grown up with the industry and taken over his Dad's installation business!
A professional installation ensures that blinds and curtain rods are put up secure and in the right place.  Often there is not any fixing behind walls to screw into so we have to use industrial type wall anchors to secure everything. If these aren't used or are of inferior quality, the weight of the curtains will pull brackets out of the wall and leave you with a hole in the wall that will need filling, sanding and painting.  If any small adjustments need to be made they can be done on the spot.  Our installer also has a nifty trick for some types of blinds too, so you don't have to spend half your morning, pulling up the blinds.